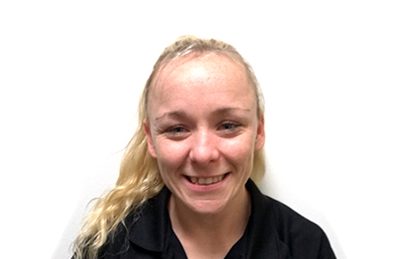 About me:
I've always been interested in sports & fitness from a young age. It all started with soccer at the age of 7 when I first moved to NZ. As I got a little bit older and wanted to give Karate a ago and ended up moving into kickboxing where i trained for my first kickboxing fight and absolutely loved it!
In my adult life, I discovered this new sport called CrossFit and fell in love with the whole concept of the high intensity functional movement and weight training. That led me on to competing in CrossFit and doing my first weightlifting competition, which was a great experience. This sparked my interest to become a instructor and got my Level 1 as a CrossFit Coach. This is where my personal training journey and fitness career began.
I still had a big love for the martial arts side of fitness, so I decided to complete a certificate in boxing so I could train people in boxing. In 2016, I set myself a goal to jump in the ring at the end of the year for a charity boxing event, raising funds for Motown Collection Suicide awareness. I came away with a win and set my sights on a new goal of competing in Brazilian Jiu-Jitsu. I was successful in my competition, where I won Gold at Nationals in my weight division.
Recently I became a new mum I decided to complete the Burrell pre and post-natal exercise course. After having my girl, I realised how important it is to do the right exercises and movements to get your body back in shape after having a baby in the safest way possible.
I love setting fitness goals and stepping out my comfort zone as I feel it pushes me to learn new skills, which I can pass onto my clients. I also encourage my clients to set realistic goals so we can tick them off and achieve them together. Whether it be weight loss, fitness, marathon training, boxing events, I can help you get to where you want to be.
Fit College Personal Trainer

CrossFit Level 1

Boxing course REP

First Aid 

Burrell Pre and post-natal exercise course