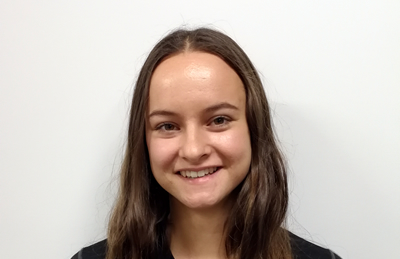 From a young age I enjoyed a range of sports such as dancing, athletics, swimming, and tennis. However, my main passion was in gymnastics. I competed in women's artistic gymnastics for 10 years, and in that time represented New Zealand and the Waikato region multiple times. In 2016 I changed gymnastics codes and now compete as an international aerobic gymnast. I am currently ranked 2nd in the senior women category in NZ. 2017 was a successful year for me having represented NZ in America where my trio routine placed 7th and placed 2nd in the New Zealand national champs. I will be representing NZ in America again in 2018 and working hard towards my long-term goal of competing at the 2020 World Championships.
Throughout my high school years, I worked as a gymnastics coach, in which one of these years I was head coach. I really enjoy helping people improve their physical abilities so they can reach their goals.
I am currently in my second year at Massey University studying a bachelor of science with a double major in human nutrition and sport and exercise science. I am really enjoying my degree so far and would love to continue on and complete a master's degree. I am really passionate about the science of food and how it effects our health. I believe that putting the right food in your body will make you feel happier and stronger on the outside.