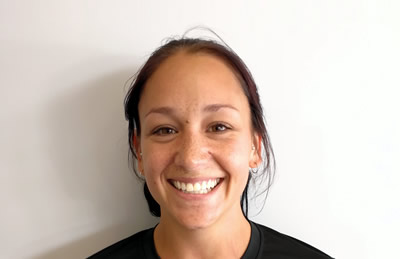 Hi Ladies, my name is Hannah the little pocket rocket. I am a mother of two boys that are little rockets like myself. I have been a part of the fitness industry since I was young. It all really started when I left school and attended a military prep school, so I could join the defence force. I was a part of the Air Force for about 6 years where I learnt some amazing skills and had some great experiences. Some of the highlights of my life include, working for Westpac Helicopters, teaching primary students physical fitness called the "Chopper Challenge", holding the Airforce Women pushup record, running boot camps within various gyms and being able to meet so many fabulous clients over the years! – I also had a stint overseas, where I had a blast teaching young children how to kayak at camp America and travelling the US afterwards for 2 months.
Once I got back to NZ soil, I completed my diploma in fitness training and Business through Max International Fitness College. I then settled down and had my two handsome boys. Being a mum, I do find it hard to fit my training in, but manage to juggle my gym life and my family life and fit it in when and how I can. I love Being an active mum as it really helps me keep up with my two boys who are always on the move! I enjoy the challenge they bring to my life and believe being healthy and active is important for my family.
For my own training, I really enjoy running and doing resistance training in the form of CrossFit. I have completed 4 marathons and 3 CrossFit competitions making the podium, which was a great achievement. I will be getting back into running this year and would love to complete another event of some sort. I love a good challenge and always up for learning something new, I get a huge sense of achievement and greatness when I challenge myself.
I have run many boot camps over the years for women who are looking to get fit, lose weight and build self-confidence. I really enjoy group trainings and the comradery that comes from training with others! I currently train a group of corporates early mornings and train a ladies body camp in the afternoon. Apart from those sessions, I love being a full-time mum and being a part of Fitness HQ to help continue building confidence back to women.
"Be Yourself, because everyone else is taken"