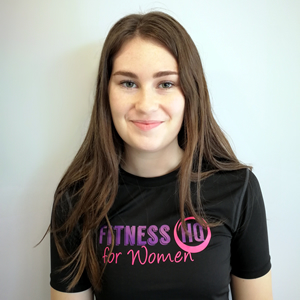 I have played a variety of sports throughout my life and from the ages of twelve to seventeen, I was a keen competitive swimmer. The 20 hours per week training for swimming, made me very become very committed and motivated person. After I stopped swimming, I needed to find a different outlet to stay fit and focused and decided to join a gym. I have loved every moment of my gym life and found I really enjoy challenging myself through, boxing, Pilates and weight training. I am very passionate about health, fitness and personal wellbeing and have taken that passion to university where I am studying a Sport & Recreation and Business conjoint degree, majoring in marketing and sport & exercise science.
I believe fitness is a great hobby for everyone as it helps with dealing with stress, illness and overall creating a fit and strong body. It is so satisfying when yourself and other people around you start to see changes to your physical appearance, speed and strength and ultimately becoming a better version of yourself. We all have those days when we think we are too busy or too tired to come to the gym, but we need to realise that everyone has 24 hours in a day, its how you spend those 24 hours that is important. We need to remember why we started and it will make us keep going.
It makes me so happy when I see ladies progressing through their health & fitness journeys and I can't wait to be able to witness your changes too! See you on the gym floor!