5 ingredient 'Nutella' fudge cake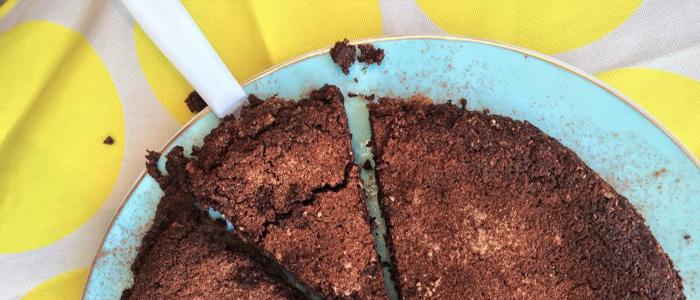 Ingredients
150g coconut oil
3/4 cup cacao powder
6 eggs
1 cup rice malt syrup
1 cup hazelnut meal
Method
Preheat oven to 160 degrees Celsius and line a circular baking pan with baking paper.
Place coconut oil and cacao in a saucepan and stir until combined and melted.
In an electric mixer, combine eggs and rice malt syrup.
Add hazelnut meal and the chocolate mix to eggs and rice malt syrup and fold lightly until combined.
Pour into the baking pan and bake for 35 minutes. Let cool, dust some cacao powder over the top and enjoy!
About My Clean Treats
Jess Lirosi is the creator of healthy dessert blog My Clean Treats. Featuring simple, guilt-free recipes, from chocolate cacao cake to traditional white chocolate and raspberry jelly slice, Jess' desserts are made with no refined sugars or plain flours as she makes natural alternatives to her favourite treats.
You can find more of Jess' clean treats at mycleantreats.com or follow her on Instagram @jess_mycleantreats, like My Clean Treats on Facebook or Twitter @jeslirosi for more healthy sweets.