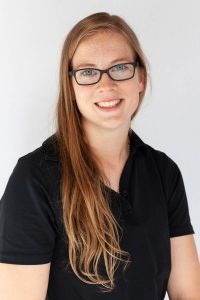 About me:
have always been active from a young age with a strong interest in sport and exercise. As a teenager I played many sports including soccer, rugby, sailing, waterpolo, touch and badminton. However, at age 16 I got glandular fever that put a halt to all activities and I lost interest in sport and fitness.
After two years, significant weight gain and not feeling happy with my body and lifestyle, I decided to change for good. I employed a personal trainer which not only allowed me to succeed at reaching my goals but reignited my passion for exercise and sport, leading me to a career in fitness. After completing my degree in 2012, I am now passionate about helping others find their own love for exercise and how to make good lifestyle choices. I not only want to get the best of you at each session but also want to teach you how to exercise safely and smarter.
After becoming a mum for the first time in 2020, I now understand the importance of functional training for the hardest job of your life…Motherhood. Exercising through pregnancy and postnatal has so many benefits that are often overlooked and it makes motherhood so much easier. I would encourage all women at every stage of life (before you have even considered having kids, pre-conception, pregnancy, and postnatal) to train with purpose and become healthier on the inside and outside.
My training specialties are weight loss & toning, sport-specific, pre & post-natal exercise, and strength & conditioning. I love doing strength training, circuit programs, running, and boxing when I am exercising in the gym. When I am not in the gym, I can be found on the football pitch where I play competitive women's football for Takapuna 1st or riding my pushbike around with my boys. My other interests include snow sports, gardening, paddle boarding and cooking.
Qualifications:
Bachelor of Health Science (AUT) – Sport and Recreation
Certificate in Boxfit – Punchfit level 1
Burrell Education Modern Pregnancy Exercise Certificate
Burrell Education Modern Post Natal Assessment & Functional Exercise Prescription Certificate
Certificate in Suspension Training
Fit for two – Pre and Post Natal Training – IdeaFit
First Aid Certificate
"Ask yourself if what you're doing today is getting you closer to where you want to be tomorrow"