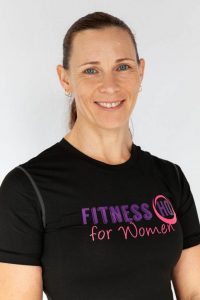 Hi, my name is Melinda. I'm a mother of 3, a Personal Trainer and a Group Fitness Instructor.
My strong passion for staying fit and healthy I got after losing quite a bit of weight in my early twenties and believe that it's never too late to start.
After having my children I decided that I wanted more of a work / life balance and to help others achieve their health and fitness aspirations along with being able to work in a world that I truly love and look forward to being a part of every day.
I first started as a Group fitness instructor in 2008, mainly instructing Spin (cycling), Pump (weights), Active Senior and boxing classes I then qualified as a Fitness Instructor and finally as a Personal Trainer in 2010.
I enjoy running, participating in Group fitness classes, reading and spending time with my family.
I look forward to sharing my knowledge, passion and own personal experience to help you achieve your own wellbeing, health and fitness goals and promise to give you motivation, support and encouragement along the way.
"FIT fits everybody"
Qualifications:
AUT Certificate in Personal Training
AUT Certificate in Fitness Instruction
AUT Certificate in Group Fitness Instruction
Spinning® Instructor
Radical Fitness trained Instructor in Power, KiMax & FightDo
First Aid Certificate