The Science of Coffee – Friend or Enemy?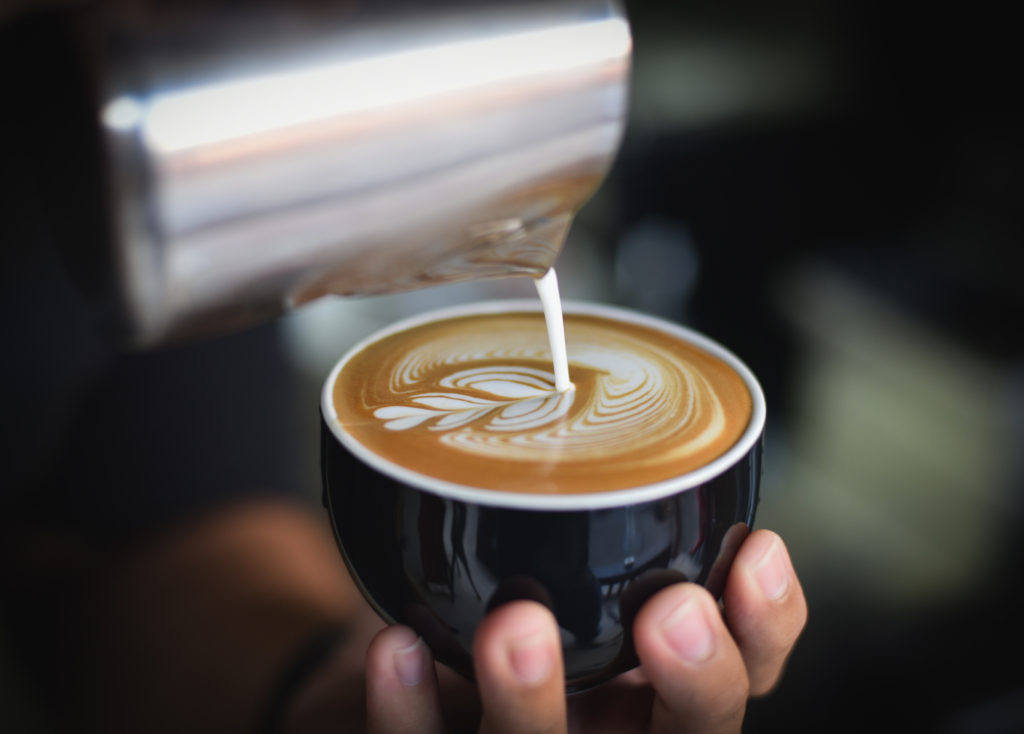 Arguably the world's favourite beverage, coffee is frequently in the headlines for both positive and negative health effects. This can be confusing when new research constantly gives conflicting opinions. So, let's take a look at the big picture and conclude whether coffee is our friend or enemy.
The Good
Improved Energy levels and Intelligence – Coffee contains a stimulant called caffeine. After drinking coffee, caffeine absorbs into the blood and travels to the brain where it binds to adenosine receptors. These receptors are involved in promoting sleep and when caffeine is bound, sleep-promoting effects are inhibited – thus resulting in feelings of wakefulness.
Can help burn fat – Several studies show that coffee can increase your metabolic rate by 3-11%. However, other studies have shown these effects may be diminished in long-term coffee drinkers.
Can improve exercise performance – Caffeine increases adrenaline levels in the blood and release fatty acids into the blood to be available for fuel – these effects can improve physical performance. The best pre-workout aid around.
High in Antioxidants – Coffee contains high levels of antioxidants which are known to reduce oxidative damage in the body. This may be why some studies have found lower risks of liver cancer in coffee drinkers.
Contains Essential nutrients – Coffee contains small amounts of some vitamins including B1, B2, B3, B5, and B9 (folate); and minerals potassium, magnesium, phosphorus, and manganese.
May protect against Alzheimer's and dementia – Healthy eating and exercise are the main preventative measures for these diseases, but coffee may be effective as well. Studies have shown up to 65% lower risk of Alzheimer's in coffee drinkers.
May lower risk of type 2 Diabetes – Observational studies have associated coffee with a decreased risk of diabetes. However, conflicting research has shown that in diabetics and those with insulin resistance coffee spikes insulin levels which worsens these conditions.
 The Bad
Elevated Cholesterol – High consumption of unfiltered coffee has been associated with mild elevations in cholesterol.
Heart Disease – Some studies have found two or more cups of coffee per day may increase the risk of heart disease
Caffeine Dependence – Another downside is that people may become dependent on the energy boost from coffee, rather than the body's natural energy.  "Withdrawal" symptoms can include headaches, irritability, and fatigue
Stress – The caffeine in coffee increases catecholamines – your stress hormones.
Digestive issues – The acidity of coffee is associated with digestive discomfort, indigestion, heartburn, and imbalances in your gut microbiome.
Decreased serotonin – Caffeine can disrupt serotonin synthesis in the brain – a hormone that controls mood, sleep, and energy levels.
Decreased both health – Studies have shown elevated excretion of calcium, magnesium, and potassium in coffee drinkers – these minerals are important for bone health.
The Verdict
Like all foods and fluids that we put in our bodies, everything is okay in moderation. It is clear that coffee has a multitude of health benefits, but, overindulging in too much coffee does have negative side effects. The New Zealand Nutrition Foundation recommends a limit of 3 coffees per day or 300-400mg of caffeine. Pregnant women should limit their caffeine intake to less than 200mg per day as pregnancy slows the rate that caffeine is metabolized in the body and has been linked to low birth weight. Breastfeeding mothers should also be aware that caffeine may have stimulating effects on their child. Children should not consume coffee or any caffeine as it has been linked to irritability, sleeping problems, aggression, and attention issues.
If you choose to drink coffee be sure to have it as part of a healthy balanced diet.
If you are dependent on 2 or more coffees per day to feel energized, you may need to implement some healthy habits into your routine to boost natural energy levels:
Make sure you are drinking at least 8 glasses of water per day, and instead of going straight for a coffee in the morning try having a glass of water as soon as you wake up.
If you are tired allow more time for sleep for a natural energy boost – if you have trouble sleeping see our blog on sleep for tips on getting to sleep naturally and the benefits of a good night's sleep.
Include a variety of fruit and vegetables in your daily diet. Vitamins and minerals all play a role in natural energy production in the body.